"Our heritage: building the
future

in our present"

meters of thread used for binding per year

books delivered to our customers each year


Izidor Kner establishes the Kner Printing House.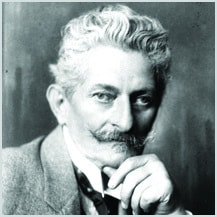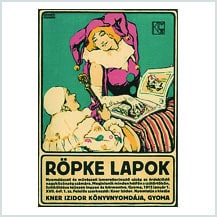 Imre Kner, Izidor Kner's son, takes over the company's management.
Hungarian typography is reformed: Kner prints and publishes the 12 volume "Kner Klasszikusok" series and the 24 booklet "Monumenta Literarum" series.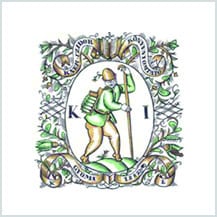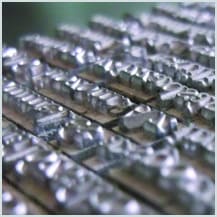 After nationalizations, the company functions as the Gyoma branch of the Békés Megyei Nyomdaipari Vállalat ("Békés County Printing Company").
The company continues operations as the Gyomai Kner Nyomda Kft. ("Gyomai Kner Printing Company") after privatization.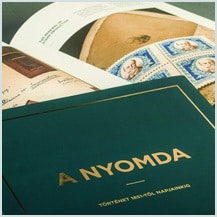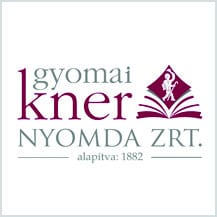 The company becomes a joint stock company.
The Group makes wide-ranging technological and infrastructural investments.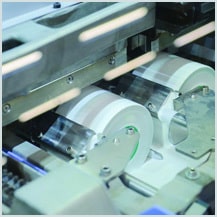 "I'd like to try and focus on the technical aspects, but that's very hard because our collaboration is so much more than that. Very reliable and consistently excellent, high-quality. Whatever worry, problem, request, question arises, Kner's team helps us instantly, and always with a smile on their face and kindness in their voice. The revision department reviews our material with the deepest care and lets us know if they find any errors or mistakes. In the unlikely event we have a quality complaint with the finished product, they handle it with great flexibility. Professionally, I don't think you need anything more than that for an excellent collaboration."
#traditionandquality #kindness #humbleness #kneristhecenteroftheworld
"We've been working together with Kner for years and plan to continue for a long time to come. I'd like to summarize our experiences in just a few words, but before I do so, I'd like to emphasize that our relationship both professionally and personally is exceptional in every respect. "RELIABILITY, QUALITY, CREATIVITY, ATTENTION, CUSTOMER-FOCUSED, FLEXIBILITY, DEEPLY COOPERATIVE."
"For Wunderlich Productions, it is not just a competitive price or a quick delivery time that is important. Above all, good quality, creativity, and continuous product innovations are essential in strengthening our market position. We strive to satisfy our customers' high expectations by choosing our printing subcontractors according to these criteria. We've worked together closely with the Kner Printing Company for years; they're reliable partners of ours for the production capacity we represent (which is over 2,000,000 books per year)."
"The Móra Publishing House has been telling stories for more than 70 years and over the years has maintained a stable relationship with the Kner Printing Company. They represent high-quality in every respect, and they've always been reliable professional partners of ours."
"The Lira Publishing Group has worked with the Kner Printing Company since Lira's very inception: the past 30 years have brought us closer and closer together, and we plan on continuing our joint work in the future as well. Competitiveness, reliable production, good communication, and flexibility. These are the words that come to mind when thinking of Kner; this is why we see Kner as permanent partners of ours and know that we can count on them in both regular and high-end productions."
"We love working with the Kner Printing Company not only because our dearly beloved late colleague, Kati Kéri, was a descendent of the Kner family, but also because of the good, daily relationship we have been able to build with Kner's staff and representatives. The exceptional quality, the reliability, the competitive prices, the well-organized deliveries, and the smooth administration: these are why we insist on working with Kner."
"Püski Publishing House has been working with the Kner Printing Company for more than 30 years. I couldn't say exactly how many titles and books were produced in that time with their help. But there is no doubt that it is several hundred titles and tens of thousands of books. I don't remember having any problems throughout our collaboration. But even if there were any, we sure took care of them quickly. If only all of our relationships could have been so smooth and cooperative! I am confident that our work together will be no different in the years to come."
"Tradition and innovation. Reliability and quality. That's what Kner means to me. "
"I like creativity. I appreciate maximalism. I don't mind some irony. But when it comes to book printing, I'm not necessarily so happy to hear things like, "…this little passer mistake gives the book a nice antique feel," or, "why this looks even better than the proof!" or even, "We can only promise that we can't promise you anything!" When it comes to printing, I value predictability and accuracy far more. I do not mean to say that there aren't creative, maximalist, or good-humored people at Kner. But we work with them because we have come to know them as reliable, precise, and thoughtful partners. And if I wish to see something surprising or funny, I can always take a book off of my shelf… only to find that that too was printed at the Kner Printing Company."
"I'd like to try and focus on the technical aspects, but that's very hard because our collaboration is so much more than that. Very reliable and consistently excellent, high-quality. Whatever worry, problem, request, question arises, Kner's team helps us instantly, and always with a smile on their face and kindness in their voice. The revision department reviews our material with the deepest care and lets us know if they find any errors or mistakes. In the unlikely event we have a quality complaint with the finished product, they handle it with great flexibility. Professionally, I don't think you need anything more than that for an excellent collaboration."
#traditionandquality #kindness #humbleness #kneristhecenteroftheworld
"We've been working together with Kner for years and plan to continue for a long time to come. I'd like to summarize our experiences in just a few words, but before I do so, I'd like to emphasize that our relationship both professionally and personally is exceptional in every respect. "RELIABILITY, QUALITY, CREATIVITY, ATTENTION, CUSTOMER-FOCUSED, FLEXIBILITY, DEEPLY COOPERATIVE."
"For Wunderlich Productions, it is not just a competitive price or a quick delivery time that is important. Above all, good quality, creativity, and continuous product innovations are essential in strengthening our market position. We strive to satisfy our customers' high expectations by choosing our printing subcontractors according to these criteria. We've worked together closely with the Kner Printing Company for years; they're reliable partners of ours for the production capacity we represent (which is over 2,000,000 books per year)."
"The Móra Publishing House has been telling stories for more than 70 years and over the years has maintained a stable relationship with the Kner Printing Company. They represent high-quality in every respect, and they've always been reliable professional partners of ours."
"The Lira Publishing Group has worked with the Kner Printing Company since Lira's very inception: the past 30 years have brought us closer and closer together, and we plan on continuing our joint work in the future as well. Competitiveness, reliable production, good communication, and flexibility. These are the words that come to mind when thinking of Kner; this is why we see Kner as permanent partners of ours and know that we can count on them in both regular and high-end productions."
"We love working with the Kner Printing Company not only because our dearly beloved late colleague, Kati Kéri, was a descendent of the Kner family, but also because of the good, daily relationship we have been able to build with Kner's staff and representatives. The exceptional quality, the reliability, the competitive prices, the well-organized deliveries, and the smooth administration: these are why we insist on working with Kner."
"Püski Publishing House has been working with the Kner Printing Company for more than 30 years. I couldn't say exactly how many titles and books were produced in that time with their help. But there is no doubt that it is several hundred titles and tens of thousands of books. I don't remember having any problems throughout our collaboration. But even if there were any, we sure took care of them quickly. If only all of our relationships could have been so smooth and cooperative! I am confident that our work together will be no different in the years to come."
"Tradition and innovation. Reliability and quality. That's what Kner means to me. "
"I like creativity. I appreciate maximalism. I don't mind some irony. But when it comes to book printing, I'm not necessarily so happy to hear things like, "…this little passer mistake gives the book a nice antique feel," or, "why this looks even better than the proof!" or even, "We can only promise that we can't promise you anything!" When it comes to printing, I value predictability and accuracy far more. I do not mean to say that there aren't creative, maximalist, or good-humored people at Kner. But we work with them because we have come to know them as reliable, precise, and thoughtful partners. And if I wish to see something surprising or funny, I can always take a book off of my shelf… only to find that that too was printed at the Kner Printing Company."